Back to overview
ONGO

Free - Sit while standing

ONGO®Free is not really a stool, but a sit-stand stool ideal for height-adjustable workplaces. That's why its triangular or round seat is designed in such a way to always offer optimal support and comfort at any height without restricting its owner. That makes it a perfect choice to keep moving and always find exactly the right posture. The change between sitting and standing relieves the back, strengthens the body's own support system and helps increase concentration and motivation. No wonder that the ONGO®Free is increasingly popular with people at all levels within companies.

Features
Thanks to a non-rotating gas pressure spring, the ONGO®Free can be easily and continuously adjusted in height - from 47 to 67 cm (regular) and 57 to 81 cm (tall).
So that the stool stands on a safe foot everywhere, the underside of the pressed wood floor plate is coated with soft plastic.
The surface is available either in a transparent varnish or HPL coated in white, black, walnut, oak or aluminium on request.
The modular principle of the ONGO Free - a variety of components you can combine - makes it possible to create almost 2,000 variants of this stool.
Buy now
There are many versions of the ONGO®Free
Height: regular 47-67cm and tall 58-82cm (23–32 in.)
Shaft: Black or Polished Chrome
Laminate on foot: Black, White, Oak, Walnut or Alu, Anthracite or pressed wood nature
Triangular seat: 39 x 39 cm (15 x 15 in.) or small round seat: 36 cm
Height-adjustable with anti-twist gas spring
Foot: Ø 39 cm (15 in.)
Weight: 5,8 kg (12,79 lbs.)
Package size: 42 cm x 42cm x 30cm (16,5 in. x 16,5 in. x 12 in.)
made in Germany
3-year warranty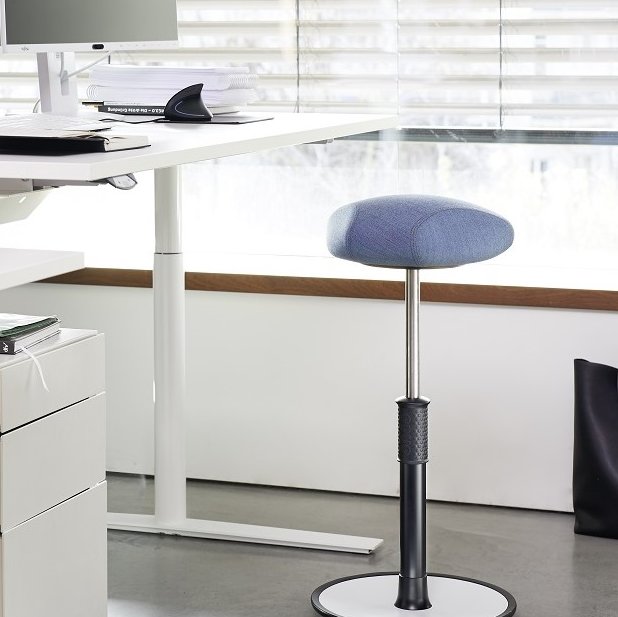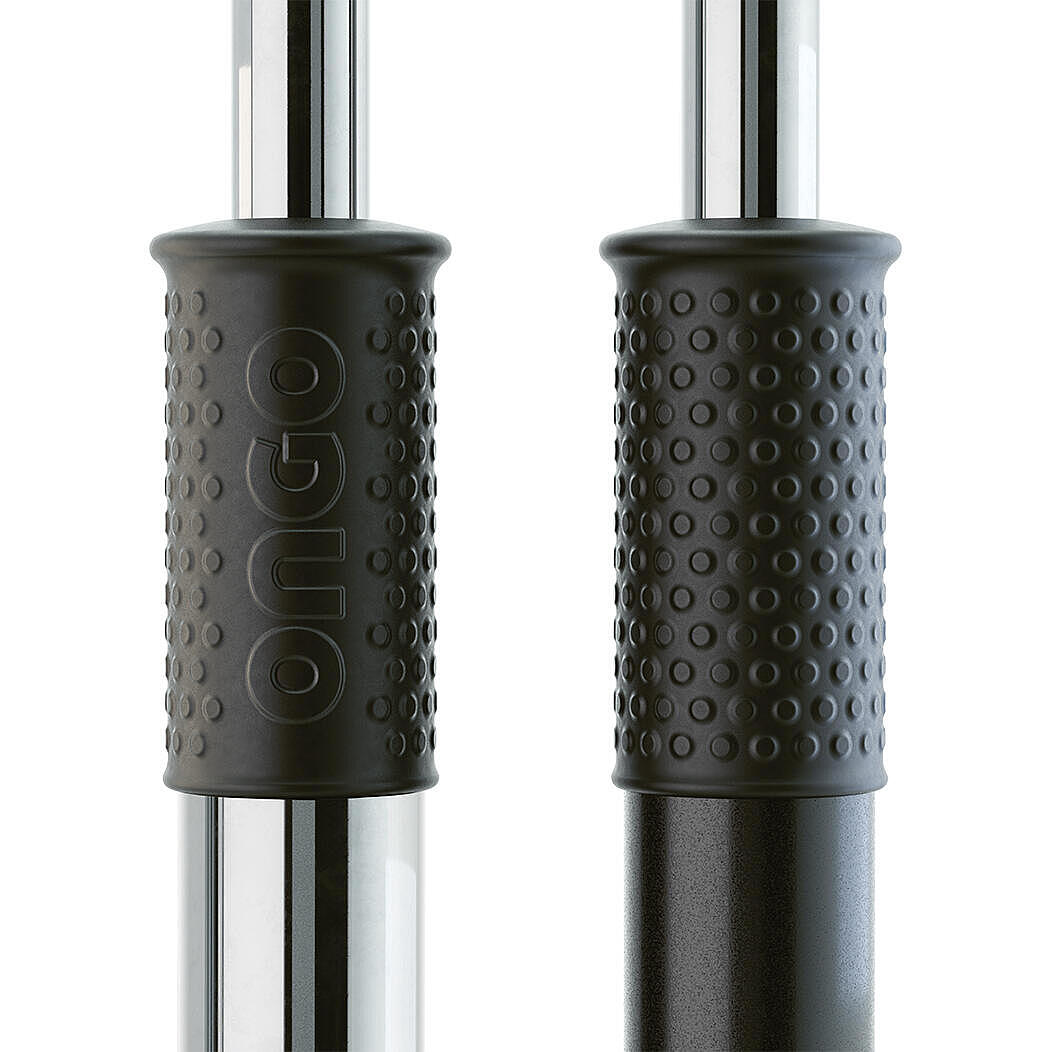 ONGO®Free is available in many different colors.
Seat cover:

Knitted microfiber: 95% polyester and 5% elastane knitted to shape, Oeko-Tex 100 standard, color fastness in accordance with automotive standard, 40,000 abrasion-resistance test cycles
skai® leatherette: PVC on knitted cotton, >50,000 abrasion-resistance test cycles, lightfast, resistant to disinfectants
skai® nature base: approx. 80% renewable and natural raw materials, Oeko-Tex 100 standard, adheres to German Medical Devices Act, flame-retardant, long-lasting, lightfast, abrasion-resistant
skai® Dynactiv™ Makari 160: approx. 89% PVC compound and approx. 11% cotton, lightfastness 6, Abrasion cycles 150.000 Martindale, antibacterial, salt water resistant
kvadrat – Remix 2: 90% new wool, 10% nylon, lightfast, abrasion-resistant
kvadrat – Divina Melange 2: 100% new wool, lightfast, abrasion-resistant
Genuine leather: lightfast, abrasion-resistant, tearproof

Seat foam: CFC-free polyurethane foam
Seat carrier: glass-fiber-reinforced polyamide
Height adjustment ring: glass-fiber-reinforced polyamide
Cone holder at the bottom: aluminum
Gas spring: steel/plastic
Foot: wooden core, HPL or alu coating
Surface of foot bottom: TPE