If you want to make a difference, you have to be agile

The world of work is reinventing itself.
Are you in?

Step by step to the mobile office

Our mission: Productivity through agility
The workplace of tomorrow is agile.
Some call it "Work 4.0", others "New Work", or even "The 4th industrial revolution". However, one thing is certain: we are in the middle of a process that is radically turning our entire working universe upside down and that is rewriting the rules. The rapid transformation from a production to a digital knowledge economy can be welcomed or resisted but not ignored. Because this revolution isn't just about companies getting more digitally connected. It's about companies and entire office space becoming more agile. Agility at work is what has guided the ONGO® workplace solutions, designed to help companies to stay ahead in a quickly evolving working environment.
man begrüßen oder beklagen – aber nicht ignorieren. Denn diese Revolution macht nicht vor den Türen der Unternehmen halt. Genau dafür hat ONGO® neue Arbeitsplatz-Konzepte geschaffen, die es Unternehmen ermöglichen in einer sich schnell verändernden Arbeitswelt wettbewerbsfähig zu bleiben.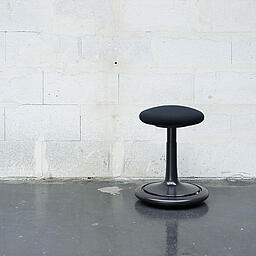 ONGOClassic
In regular and tall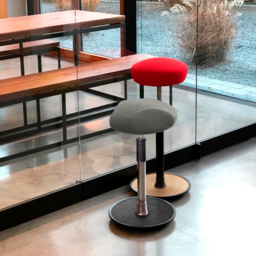 ONGOFree
In many different versions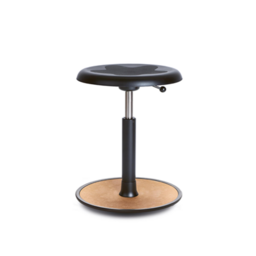 ONGOSchool
In 4 seat colors and 2 heights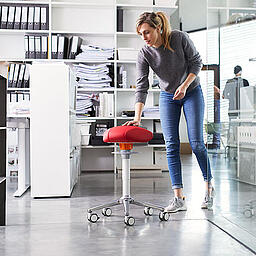 ONGORoll
In regular and tall with Classic seat or saddle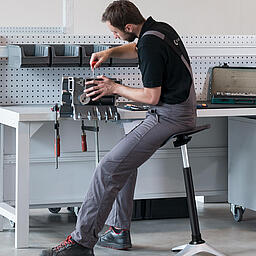 ONGOStand
With saddle and optional cushion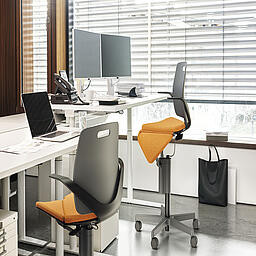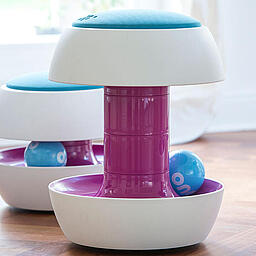 ONGOKit
Seat and height adjustment kit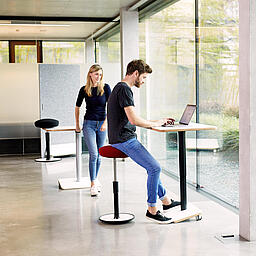 ONGOSpark
All-time most flexible workmate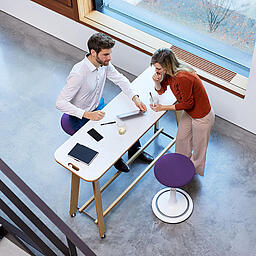 ONGOMeet
Thinking while standing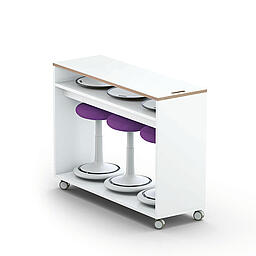 ONGOActive Point
Energy storage for the office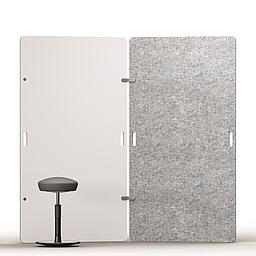 ONGOBoards
Click-, Team- or Monitorboard